Diese Veranstaltung hat bereits stattgefunden.
"AFROTROPISM" Tour
Afro-beat from the North
6-piece from Denmark have crossed borders, thrilling audiences from Copenhagen to South Korea and Africa. "Our music is for sharing", says the Danish Grammy Award winning group.
Formed in 2012 by Gustav Rasmussen and Michael Blicher, The KutiMangoes respectfully took West African music and fused it with their own western musical backgrounds to create a new sound. From the beginning the band's goal was not trying to play or sound like African musicians (how could they?) but all about mixing cultures to create a new, global expression.
Their debut "Afro-Fire" (2014) was nominated for 5 Danish Grammy Awards, winning "Best World Music Album" and "Best World Music Track". Following the release the band toured extensively in Asia, Europe, the Middle East and Africa.
In November '16 "Made in Africa" was released, recorded partly in Burkina Faso and Mali. It presents compositions based on traditional folk songs as well as completely original material and has received critical acclaim, been nominated for 2 Danish Grammy Awards and features on radio stations worldwide (RFI, BBC, WDR, WNYU). Documentary filmmaker Anders S. Jepsen joined The Kutimangoes on their trip and his film "Bamako Play" won the "Best mixed-genre documentary" at the New York Jazz Film Festival.
"Our mission is not to be musical anthropologists, but to create music together, to share music and unite people through music" – says Gustav Rasmussen and continues "This is one of the reasons we fell in love with African music – for its ability to unite the body, the heart and the ear, and for its tradition that unites everyone that takes part." Michael Blicher adds: "When we are touring we make a point of reaching out to people that do not usually experience live music. So when we have a morning off we play a concert at for instance a building site or a duck farm – it's our way of sharing the music."
https://www.kutimangoes.com
Video: money is the course
https://youtu.be/oYRBOgOyV2E
Präsentiert von:
. Jazzthetik
. Folker
. Soultrain
. ByteFM
· Stadtblatt
· Reservix
---
Vorverkauf: 23,- €
»Online-Tickets
Abendkasse: 23,-€ | 15,-€
Eine Veranstaltung im Rahmen der Aktionswochen: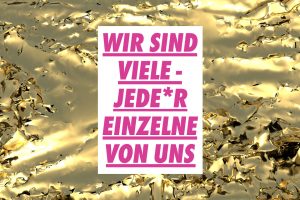 Fr 06.09.2019 20:00 Saal Konzert